Sign Up To Give Back Today!
The Holyoke Merry-Go-Round welcomes thousands of visitors during the spring, summer and fall. We are always looking for volunteers to keep our carousel spinning.
Volunteers play a vital role in the continued operation of the Holyoke Merry-Go-Round. From the "Save the Merry-Go-Round" campaign to the move to Holyoke Heritage State Park, hundreds of volunteers have donated their time to support the non-profit.
Today, generous community service efforts allow the Holyoke Merry-Go-Round to continue operation. Volunteers are needed for children's birthday parties, greeting and thanking visitors at Merry-Go-Round gates, assisting at our concession, accompanying costumed characters and giving out treats at special events. We welcome all volunteers, including those with special skills that could be beneficial to us, such as mechanical or children's activities planning.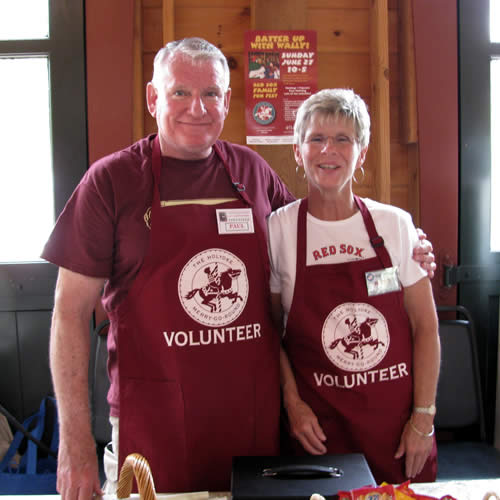 To Voluteer at the Holyoke Merry-Go-Round, fill out the form below.