Holyoke Whirls With Excitement
The Holyoke Merry-Go-Round is located in Holyoke Heritage State Park – managed by the Massachusetts Department of Conservation and Recreation. Holyoke Heritage State Park boasts cultural and educational fun for families. The Park is handicap accessible and features a visitor center about paper manufacturing and Holyoke's rich industrial and cultural history. The site on which Holyoke Heritage State Park is located was once used by the William Skinner Silk Mill. Holyoke Heritage State Park was planned after the mill burned down.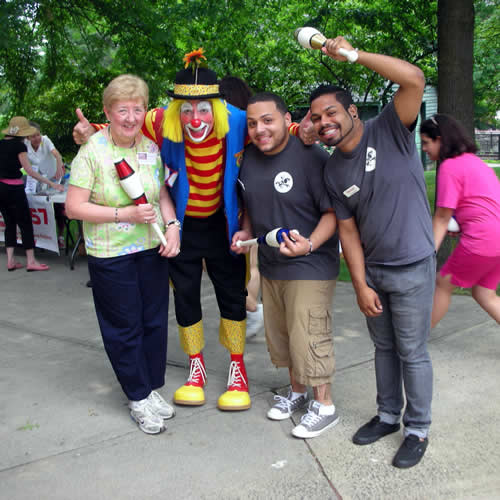 Today, the Holyoke Heritage State Park boasts landscaped grounds for picnicking and views of the canals and mill buildings between Dwight and Appleton streets in historic downtown Holyoke. Take a spin on the Holyoke Merry-Go-Round, situated in the southwest portion of Holyoke Heritage State Park, also home to the Children's Museum of Holyoke and Volleyball Hall of Fame.
Inside the pavilion, the carousel is comprised of 48 magnificent horses hand carved by the Philadelphia Toboggan Company: 16 standers on the outside row that are stationary, 14 jumpers in the middle row, 18 standers and jumpers in the inner row and 2 chariots. The Merry-Go-Round features 56 original scenic panels, 864 brightly colored lights and 98 beveled mirrors.
---
---
---