Santa Visits the Holyoke Merry-Go-Round!
08-Dec-2015
---
Holyoke, MA – Get into the holiday spirit with a visit from Santa! On Saturday, December 5 from 12:30 to 3:30 PM Santa will visit the Holyoke Merry-Go-Round to bring treats for all, listen to children's wishes, pose for pictures, and take a ride on the Merry-Go-Round's magical horses. In the evening, continue the fun with the City of Holyoke's Christmas Tree Lighting and Santa's arrival on the Pioneer Valley Railroad, right outside the Merry-Go-Round! There will be horse drawn carriage rides, hot chocolate, cookies, carolers, music, ice sculpting, and more.


Santa returns to the Merry-Go-Round on Saturday, December 12 from 12:30 to 3:30 PM for more holiday cheer. Take a break from the hustle and bustle for a visit with the charming carousel horses and everybody's favorite jolly old elf!


The Holyoke Merry-Go-Round will continue to collect new mittens, gloves, scarves, and hats for their "Warming Tree" in support of Providence Ministries through Wednesday, December 30. Bring in an item to help support Holyoke's families in need and receive a free ride.


The Holyoke Merry-Go-Round is open on Saturdays and Sundays from 12 to 4 PM during the winter. Tickets are $2 per ride or 6 for $10. Holyoke Heritage State Park is located on 221 Appleton Street and borders Dwight Street in Holyoke. The park offers family-oriented cultural and recreational programs. The eight-acre site contains the Park Visitors' Center, Holyoke Children's Museum, Volleyball Hall of Fame, and the Holyoke Merry-Go-Round. For more information, call 413-538-9838, visit www.holyokemerrygoround.org, or find us on Facebook.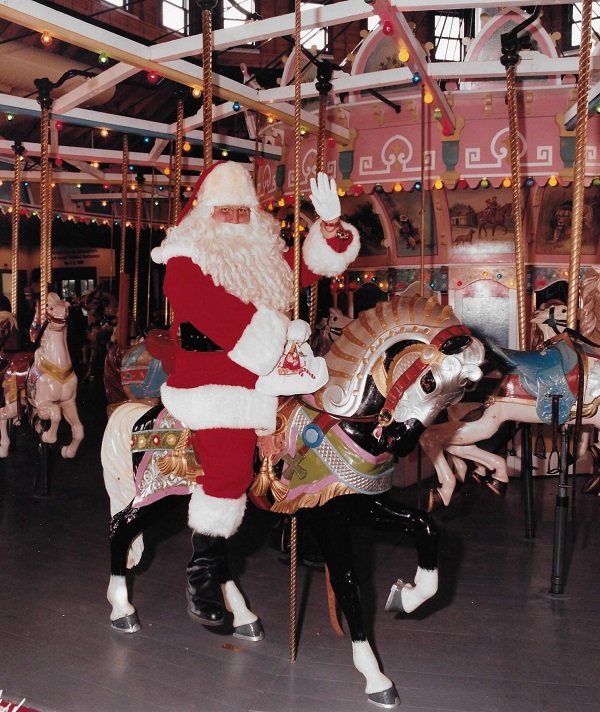 ---