PRINCESS TEA PARTY!
Date: 23-Feb-2019
Details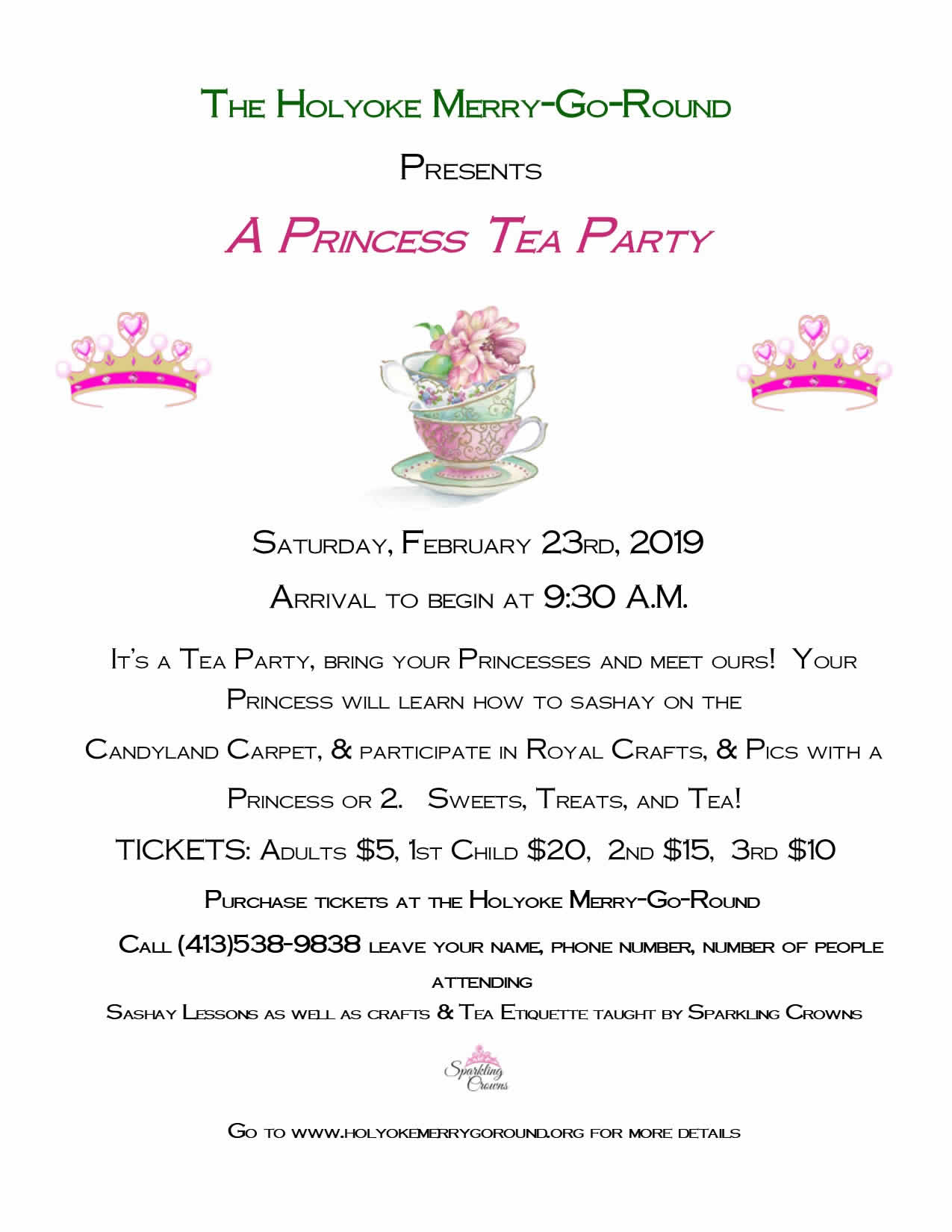 PRINCESS TEA PARTY!! 10:00 AM - 12:00 PM
It's a Tea Party, bring your Princess/Princesses and meet ours! Your Princess will learn how to sashay on the Candyland Carpet, participate in Royal Crafts & Pics with a Princess or 2. Sweets, Treats, and Tea! As we have more details we will be posting them here.
Sashay lessons taught by Sparkling Crowns. Sparkling Crowns will also be providing assistance in crafts and proper Tea Etiquette.
Prices are as follows: Adult(1 per child) $5, 1st Child $20, 2nd $15, 3rd $10.
Call (413)538-9838 to register. The event has limited seating so please call and reserve a space for your Royal Family. Pay over the phone or pick up your tickets at the Merry-Go-Round. We are open weekends and on Monday Holidays. You may leave your name and number of adults/children on our voicemail or contact us through this website. Go to Visit Us, click on dropdown, click on contact and fill out the form. If you have any questions please give us your phone number and we will contact you. Don't miss out on this Royally Good Time!!