Volulnteer Drive
Date: 26-Jan-2019
Details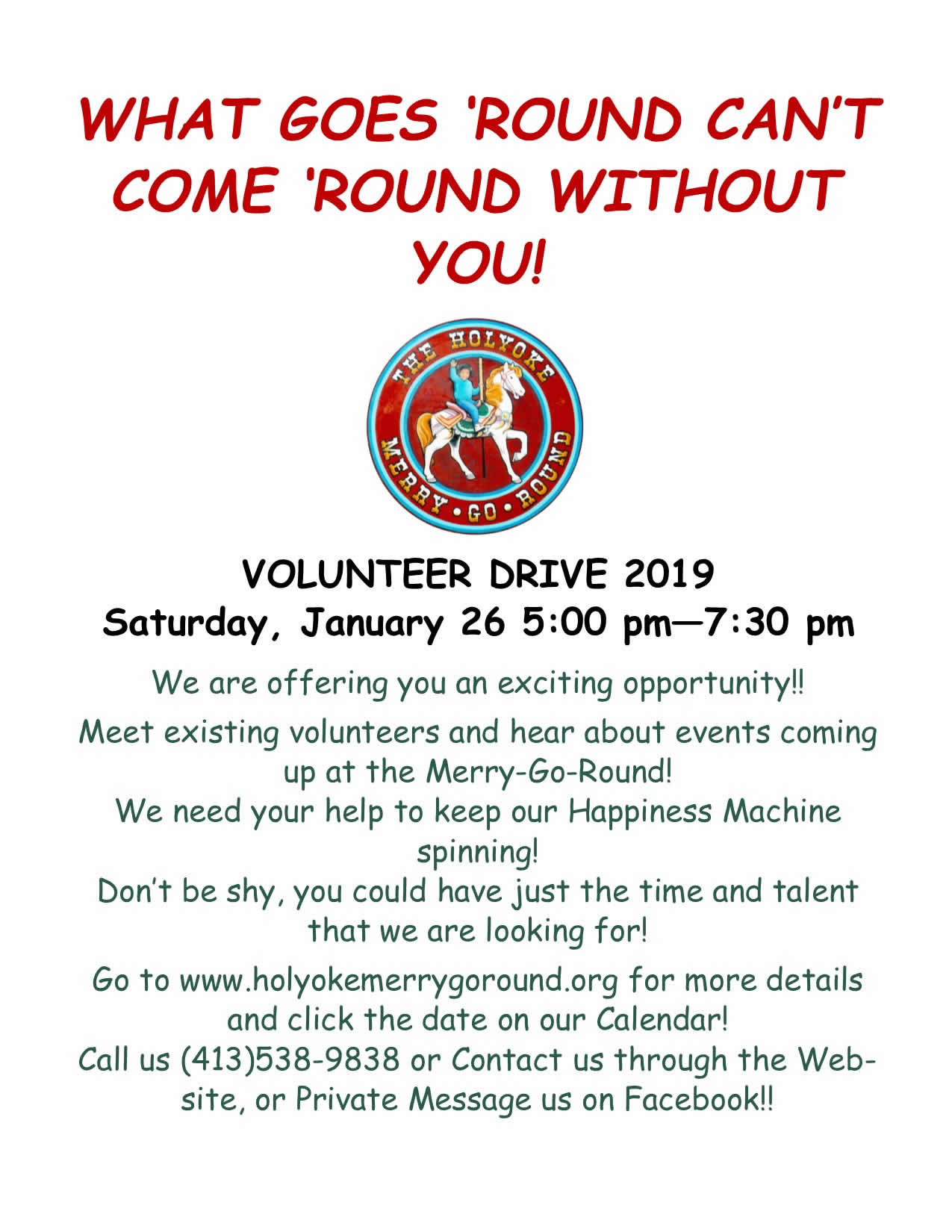 What Goes 'Round Can't Come 'Round Without You
On January 26th we are having a Volunteer Drive
from 5:00 pm until 7:30 P.M.
Come and meet existing volunteers and learn about all of the exciting events we have planned thus far. We need your help to keep our Happiness Machine spinning. Don't be shy, we have lots of areas where we could use your knowledge, your talents, and some of your time. Maybe you are excellent at networking, maybe you're a great planner, maybe you have lots of time, maybe you have a little bit. Whatever you want to share we are happy to work with it. Even if you have time only once a year, we will be grateful for it and honored that you would share your time with us! Come on in and check us out!!
To Voluteer at the Holyoke Merry-Go-Round, fill out the form below.
---